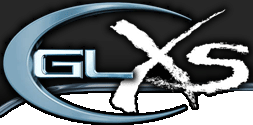 Links - Recommended 3D related resources
Page loading ... Please wait.








Links section

OpenGL - OpenGL official website. A large number of useful resources,
links and news all about the most powerful multi-platform 3D library.

NeHe Productions - The best OpenGL tutorials available
on the net. Suited for beginners as well as experienced programmers.

Strange Saver - Wow this is definitely nice: you can now make
GLExcess your default screensaver with strangesaver utility. Just install and
point the program to glexcess.exe file. Neat!

OpenGL Challenge - Learn new skills about OpenGL programming and donate some code for others to learn from.

Benchmark HQ - Everything about benchmarking. Head right here
if you're looking for the most comprehensive benchmarking tools list.

DemoGL - The demosystem for OpenGL demos. This program will let
you create your own gl demos with very little effort.

Avian's Nest - Rob's website is a great resource for everything
that is concerned with programming in general. OpenGL, C++, SQL and more.

Rebirth - My second OpenGL attempt. This one is a simple 3D
accelerated screensaver but I guess it's still showing off some eye candy.

GioFX - Nice! This one is a real 3D engine used to build up wonderful 3D
accelerated screensavers and Winamp plugins. Make sure you give it a look.

For all your archiving needs, this one allows you to pack &
unpack files in more than 20 different formats. Extremely useful
and completely free!
| | |
| --- | --- |
| | |